Monday 7 September 2009
Tune of the Day: Aquarium
from Camille Saint-Saëns's "The Carnival of the Animals"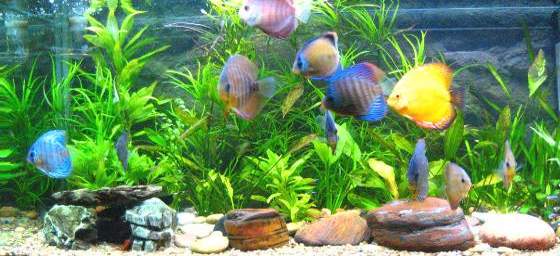 This is one of the musically richest movements from Le Carnaval des Animaux ("The Carnival of the Animals"), a musical suite of fourteen movements by the French Romantic composer Camille Saint-Saëns. The melody is played by the flute, on top of tumultuous, glissando-like runs in the piano. These irregular piano figures are evocative of a peaceful, dimly-lit aquarium.
"Aquarium" has been featured in the trailers for the 2008 film The Curious Case of Benjamin Button, the 1974 film The Godfather Part II, the 1994 film Only You, and the 2006 film Charlotte's Web. It also appears to be one of the influences on the main theme in Walt Disney's Beauty and the Beast, and is especially prominent in the cue titled "The West Wing".
As Trevor Wye points out in his popular Practice Books, this piece makes an excellent tone exercise.