Monday 13 April 2009
Tune of the Day: Scarborough Fair
Traditional English Ballad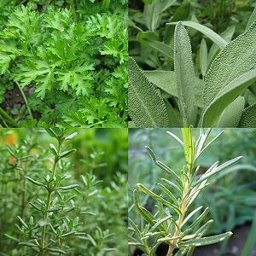 This famous English folk song dates back to late medieval times, when the seaside resort of Scarborough was an important venue for tradesmen from all over England. The song was sung by bards who went from town to town, and as they heard the song and took it with them to another town, the lyrics and arrangements were adapted, modified, and rewritten to the point that dozens of versions existed by the end of the 18th century.
The song tells the tale of a young man, who tells the listener to ask his former lover to perform for him a series of impossible tasks, such as making him a shirt without a seam and then washing it in a dry well, adding that if she completes these tasks he will take her back. Sometimes the song is sung as a duet, with the woman then giving her lover a series of equally impossible tasks, promising to give him his seamless shirt once he has finished.
As regards the tune, the peculiarity of this song is that it is in dorian mode, which is a little different from natural minor, having a major sixth instead of a minor sixth. This means that if you take E as the tonic you'll need to play C#, and not simply C as you would do in E minor. Of course you don't have to know this to play the song, as everything is written, as usual, on the sheet music.