Thursday 13 August 2009
Tune of the Day: Morning Mood
from Edvard Grieg's "Peer Gynt Suite No. 1"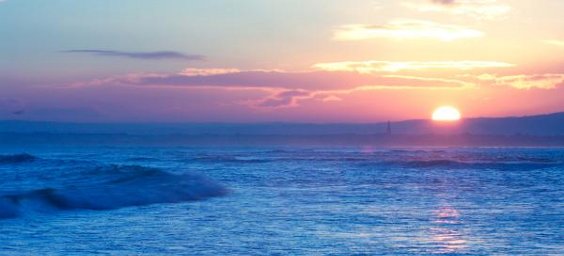 Next to "In the Hall of the Mountain King", "Morning Mood" is one of Grieg's best known works.
This gorgeous composition, also known by its original Norwegian title Morgenstemning or by the German Morgenstimmung, belongs to Peer Gynt Suite No. 1, Op. 46. It is often heard in television commercials and motion pictures, perfectly depicting the rising of the sun. Contrary to popular belief, however, it is not meant to depict a sunrise over the Norwegian fjords: it was actually written to depict a sunrise over the Sahara Desert.
It was a favorite of cartoon music composer Carl Stalling, who often used it for morning establishing shots in the Looney Toons shorts produced by Warner Bros.