Friday 28 September 2012
Tune of the Day: La flûte élastique
Contemporary étude for solo flute
Today's piece was kindly contributed to our collection by its author, Italian flutist and arranger Corrado Cristaldi. It is a study in flexibility, to be played "softly but brilliantly, like the movement of a feather in the wind".
The composer suggests the following fingerings for measures 12 and 13: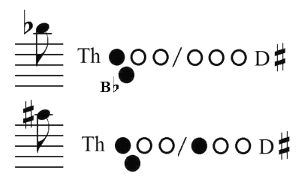 Also note that the unterminated slur at the very end of the study instructs the performer to let the flute resonate on that last note.