Monday 24 August 2009
Tune of the Day: Bourrée
Fifth movement from J.S. Bach's Lute Suite No.1 in E minor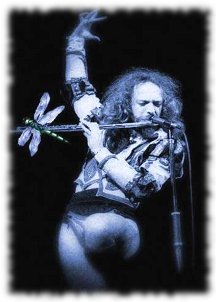 One of the most successful hits of flutist Ian Anderson, The 1969 Jethro Tull song "Bourée" from album Stand Up was inspired by this now popular Bach piece.
Nobody knows exactly what instrument J.S. Bach had in mind when composing his many pieces now considered to be for lute; indeed, some of these works are actually unplayable on any known variety of Baroque lute, and it may well be that in these cases he was writing for a peculiar device known as the Lautenwerk, a kind of harpsichord mechanism designed to approximate the timbre of the lute. A surviving manuscript of the Lute Suite in E minor, BWV 996, which is Bach's earliest work for lute, actually bears the inscription "Aufs Lautenwerk" ("From works for the Lute"), though the words appear to have been written by another hand.
Consider that the tempo of this piece should be fairly quick and smooth, since it was written to be a dance.