Thursday 6 August 2009
Tune of the Day: National Anthem of Russia
Composed in 1939 by Alexander V. Alexandrov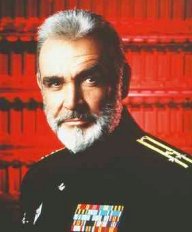 This famous hymn was adopted in late 2000 by President Vladimir Putin and replaced "The Patriotic Song", which had been the official anthem since 1990.
The music of the anthem had actually been used in several hymns and compositions before its use in the Russian anthem. The first time the music was used was in the Hymn of the Bolshevik Party, composed in 1939. When the Comintern was dissolved in 1943 it was felt that the "Internationale", which was historically intimately associated with the Comintern, should be replaced as the National Anthem of the Soviet Union. Alexandrov's music was chosen for that purpose in 1944 by the Soviet leader Joseph Stalin.
You might remember this tune because of its appearance in the 1990 film The Hunt for Red October, in which it is proudly sung by Sean Connery's submarine crew.